Sofia
host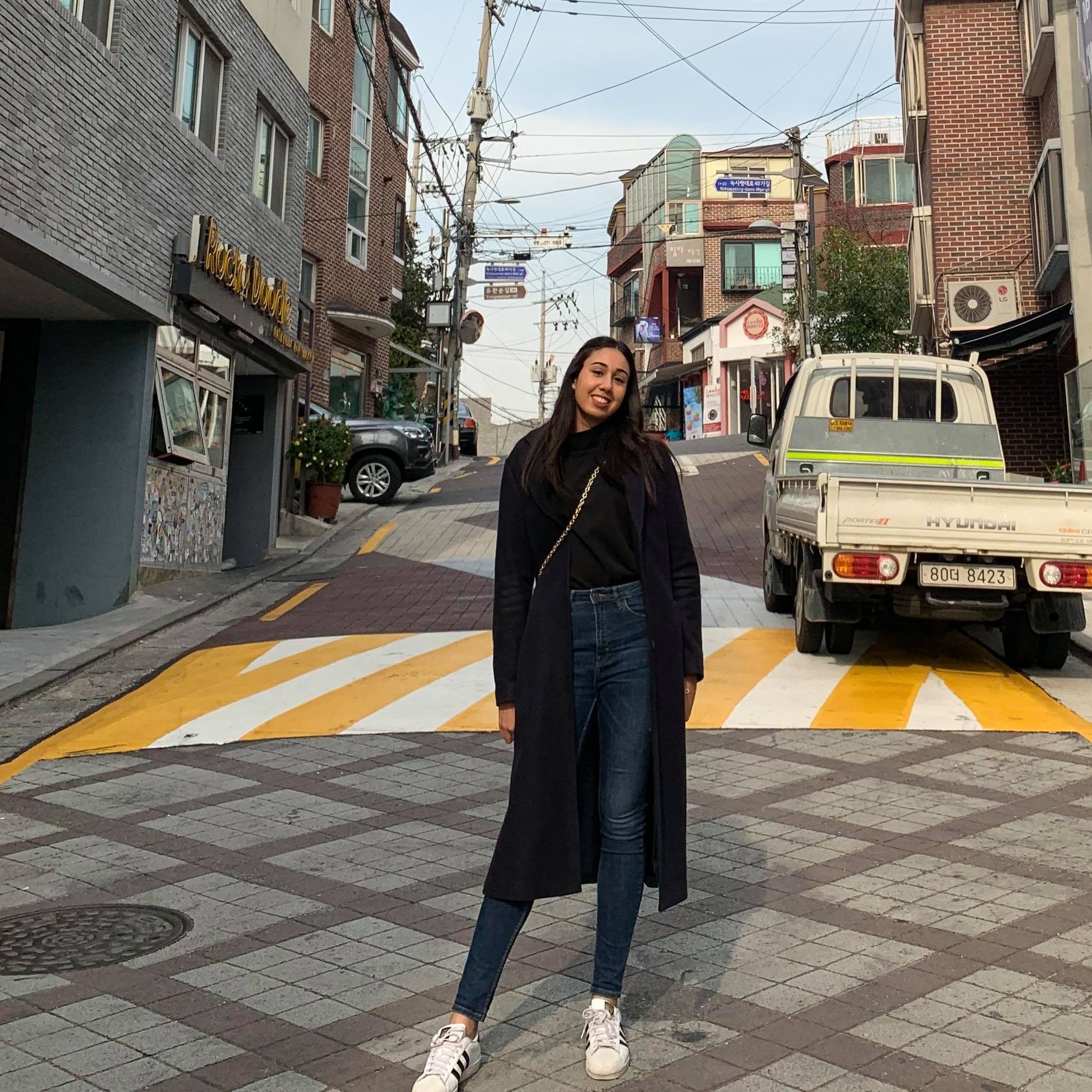 Sofia
(8)
About
Bonjour ! My name is Sofia, I am French but I've been living in Korea for 6 months now. I've been living my Korean dream before returning to Europe. I like taking good pictures, editing them, going to parks and taking long walks along the Han River. Of course I also like making new friends ! Apparently French people and especially Parisian girls are well known for being snobby but this is a stereotype ! Don't hesitate to talk to me, I will reply with a smile :) 봉쥬르 ! 저는 소피아라고 해요. 프랑스에서 왔고 한국에 산 지는 6개월이 되었어요. 유럽으로 돌아가기 전인 지금 저만의 코리안 드림을 살고 있어요. 사진 찍기, 보정하기, 공원 가기, 한강 따라 산책하기를 좋아해요. 물론 새 친구를 만나는 일도 좋아해요. 보통 프랑스 사람들, 특히 파리지앵은 속물같다는 편견이 있지만 사실이 아니랍니다! 주저 말고 저한테 말 걸어주세요. 같이 얘기 나눠요.
Reviews
song junchoel
2020.07.08
즐겁고 좋은시간이였어요 Sofia가 중간에서 프랑스어실력에따라 잘컨트롤해주어서 모두 대화많이하고 좋았어요
Hyeon
2020.07.08
소피아 호스트의 지도 아래 정말 유익한 프랑스어 시간이었어요.

Hyun
2020.07.18
새로운 학생, 새로운 트레이너분들과의 만남!! 늘 새로운 gsm!♥

Josh Lee
2020.07.20
Informative presentations followed by fun discussions

이자인
2020.07.22
C'était un moment cher amusant et pratique!:)

이자인
2020.07.30
C'était un peu bruyant, mais c'est toujours un bon moment!

이윤상
2020.08.12
C'était de trop bon moment! Je reviendrai naturellement!
Miran Kim
2020.08.12
소피아가 새로운 주제도 잘 꺼내고 게임도 준비해와서 지루하지 않게 잘 놀다가 갈 수 있었습니다. 시간만 맞으면 또 오고 싶어요! 다만 kahoot게임은 여럿이서 하기 조금 힘들었어요 ㅜ 그래도 재미있었습니다~~
Upcoming classes with Sofia
---
Upcoming events you may like
---